As governments wrestle with how to encourage healthy eating and other habits and how to promote socially responsible behavior, they often turn to restrictions on how brands can market themselves, such as through plain packaging, restrictions on the use of trademarks and characters, and other rules.

This webinar will look at how governments around the world are regulating how brands can market a wide variety of products, including alcohol, tobacco, and drugs, how they can market to children, and how social concerns also impact the ability of brands to use long-standing trademarks.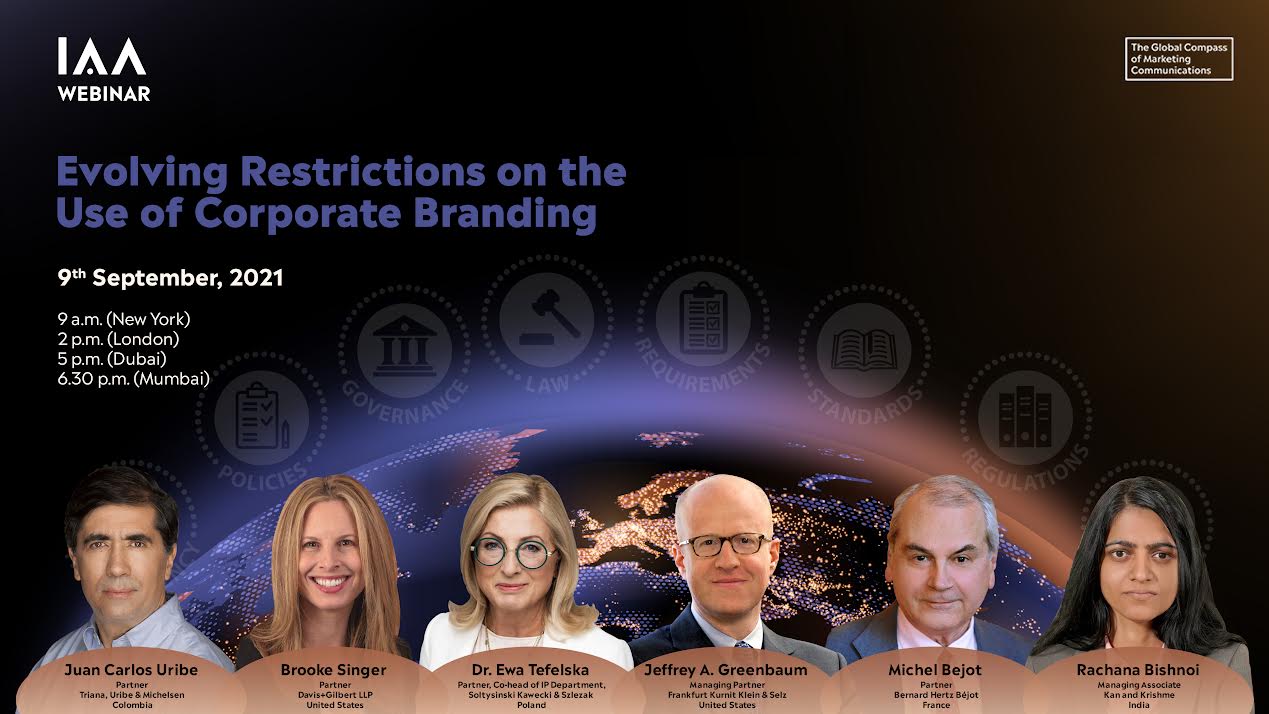 Date: Thursday, 9th September 2021
Time: 9 a.m. (New York) | 2 p.m. (London) | 5 p.m. (Dubai) | 6:30 p.m. (Mumbai)
This webinar will be streamed live on YouTube, Facebook & LinkedIn.
YouTube Link: https://www.youtube.com/watch?v=FsJKuu1egmk
We have an amazing set of panelists who will discuss these issues in depth. See below!

Webinar Panel will be moderated by Jeff Greenbaum, Chair IAA Public Policy Council

More About Our Speakers:
Dr. Ewa Skrzydło-Tefelska, Partner, a co-head of IP Department, Sołtysiński Kawecki & Szlęzak, Poland
Michel Béjot, Partner, Bernard Hertz Béjot, France
Juan Carlos Uribe, Triana, Uribe & Michelsen, Colombia
Rachana Bishnoi, Managing Associate at Kan and Krishme, India
Brooke Singer, Partner at Davis+Gilbert LLP, USA